PARTNERS

The I Am Responsible movement is seeking partners to launch the responsibility curricula. All partnerships will be designed to compliment your organization's existing programs and will assist in tracking results and refining content for an eventual national roll out. The specifics of the partnership will be customized to your organization, including the appropriate version of the workbook, lesson plans and training. The movement's founder, Brett Lunger, will be available for motivational and promotional appearances. Our goal is to build the I Am Responsible movement into a national organization that promotes personal responsibility in daily decision making. With partnership assistance we are dedicated to making a difference.
Correction Facilities (Adult & Youth)


Hennepin County Jail, Minneapolis, MN
The Way Home Project, Georgetown, DE
Prison Fellowship, Lino Lakes and Stillwater, MN
Prison Fellowship, Fresno CA
Leavenworth Prison, Leavenworth, KS
Focus Group Ministries, Knoxville, TN
Putnamville Correctional Facility, Rockville, IN
Westville Correctional Facility, Westville, IN
Sussex Community Corrections Center, Georgetown, DE
Pickaway Correctional Institution, Orient, OH
Cook County Juvenile Detention Center, Chicago, IL
Indiana Department of Correction Youth Services, Indianapolis, IN
Colorado Office of Children, Youth & Families, Denver, CO
Rockville Correctional Facility, Rockville, IN
South Carolina Department of Corrections, Columbia, SC
The Rising Center, Hazard KY
DC Department of Employment Services, Washington, DC
Next Step Today, Terre Haute, IN
Kansas Department of Corrections, Winfield, KS
Metro Maryland Youth for Christ, Baltimore, MD
Eleventh Circuit Family Court, St. Charles, MO
Miami Correctional Facility, Bunker Hill, IN
Buchanan County Academy, St. Joseph, MO
Devereux Ackerman Academy, Kennesaw, GA
Special School District of St. Louis, St. Louis, MO
Southeastern Correctional Complex, Lancaster, OH
Madison Correctional Facility, Madison, IN

Faith-Based Organizations

St. Philip the Deacon Lutheran Church, Plymouth, MN
The Salvation Army, Seattle, WA
The Salvation Army, Long Beach, CA
Luther Seminary, St Paul, MN
Uncuffed Ministries, Hunt Valley, MD
St. David's Church, UK
Amicus, Tucson, AZ (substance abuse organization)
The Open Door at First Presbyterian, FL
Exodus Community Services, Tucson AZ
Hunt Valley Church, Huntvalley, MD
Hope Armenia Ministies, San Gabriel, CA
Second Chance, Colorado Springs, CO
Youth Organizations


Big Brothers/Big Sisters of the Twin Cities, St Paul, MN
Boys and Girls Club of Camden, Camden, NJ
Boys and Girls Club of Delaware, Wilmington, DE
Boys and Girls Club of Monroe, Madisonville, TN
Outward Bound, San Francisco, CA
Hiwassee College, Madisonville, TN
Greenhills School, Ann Arbor, MI
Green Fields Country Day School, Tucson, AZ
School District of Manatee County, Bradenton, FL
The Ridge Project, McClure, OH
For Kids Inc, Norfolk, VA
Nativity Prep, Wilmington, DE
Match New Mexico, Santa Fe, NM
Field of Dreams Learning, Dana Point, CA
Adopt a Class Foundation, Sharonville, OH
Ridge View High School, Columbia, SC
The Oklahoma Foundation for Excellence, Oklahoma City, OK
Peaceful Minds, Largo, MD
Unique Interventions, Newberry, SC
Kentucky State University, Frankfort, KY
Indiana Youth Institute, Indianapolis, IN
Pima Prevention Partnership, Tucson, AZ
Anne Arundel County Department of Social Services, Annapolis, MD
Communities in Schools, West Palm Beach, FL
Torrington Area Youth Service Bureau, Torrington, CT
Urban League North Las Vegas, North Las Vegas, NV
Olive Crest, Las Vegas, NV
Children's Home Society of FL, West Palm Beach, FL
American Assoication of Caregiving Youth, Boca Raton, FL
Community Partners, Lake Worth, FL
Healthy Mothers, Healthy Babies Coalition of Palm Beach County, West Palm Beach, FL
Delaware Adolescent Program INC, Wilmington, DE
Child INC, Wilmington, DE
Scott County School District 1, Austin, IN
Prior-Savage Area Schools, Prior Lake, MN
Willard City Schools, Willard, OH
Rise, Providence, RI
The YMCA Newark NJ, Plainfield, NJ
Oasis Center, Nashville, TN
Frontline Dads, Philadelphia, PA
One on One Mentoring, Tucson, AZ
Community Action Partnership, Conestoga, NY
Team Mates Mentoring Program, Lincoln, NE
Big Brothers Big Sisters of the Ocean State, Cranston, RI
Tatnall School, Wilmington, DE
Marion YMCA, Marion, OH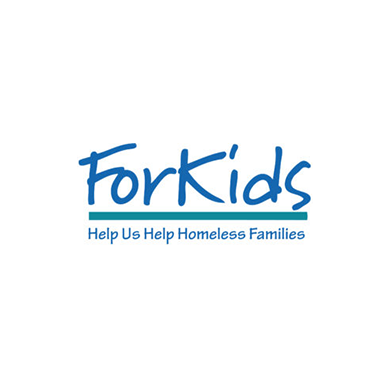 For Kids Breaking the cycle of homelessness and poverty for families and children. We envision a future where no child is homeless. Through the hard work of our staff, volunteers, partners, and families, innovative programs and persistent advocacy, ForKids will break the cycle of homelessness, foster strong families, and help parents gain and maintain safe and stable homes.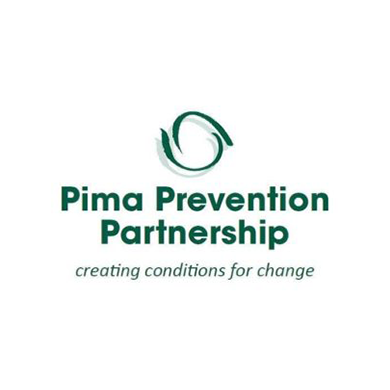 Pima Prevention Partnership The Pima Prevention Partnership specializes in helping underserved adolescents and their families. We operate four charter schools, grades 6-12, in both Tucson and Phoenix. We also provide extensive prevention services, restorative justice through the Pima County Teen Court, substance abuse treatment and recovery support for teens, and family strengthening workshops. Combined, our services reach over 11,000 youth and families each year.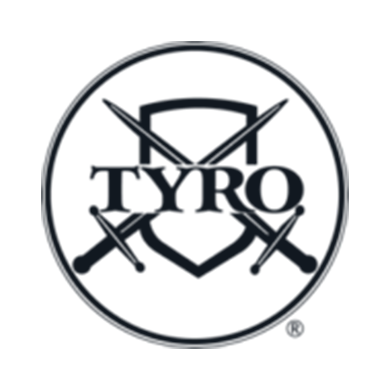 TYRO NATION was created out of Ron and Cathy Tijerina's journey to overcome seemingly impossible odds. It is comprised of three components: TYRO Dads, Couple Communication, and TYRO JET. The courses are designed to equip individuals with the life skills they need to be responsible parents and partners, better communicators, reliable employees, and positive role models.